7 Awards at the SND!
Now it is official. I am happy to share: 7 awards at the "SND – Best of News Design Competition" in the USA this year with Bild am Sonntag! Becoming the most awarded publication from Axel Springer and one of the most awarded popular newspapers in the world.
For me, this is again the confirmation that is possible to bring "visual storytelling" to a popular newspaper language.
Douglas Okasaki, president of the Society for News Design shared very kind words about it:
"The pages design from Bild am Sonntag has a strong voice. The typography plays a strong role in the page combined with the pictures. It's impossible not call the readers attentions. It's a unique style for a German newspaper"
Here are the winning pages:
Category: Opinion Design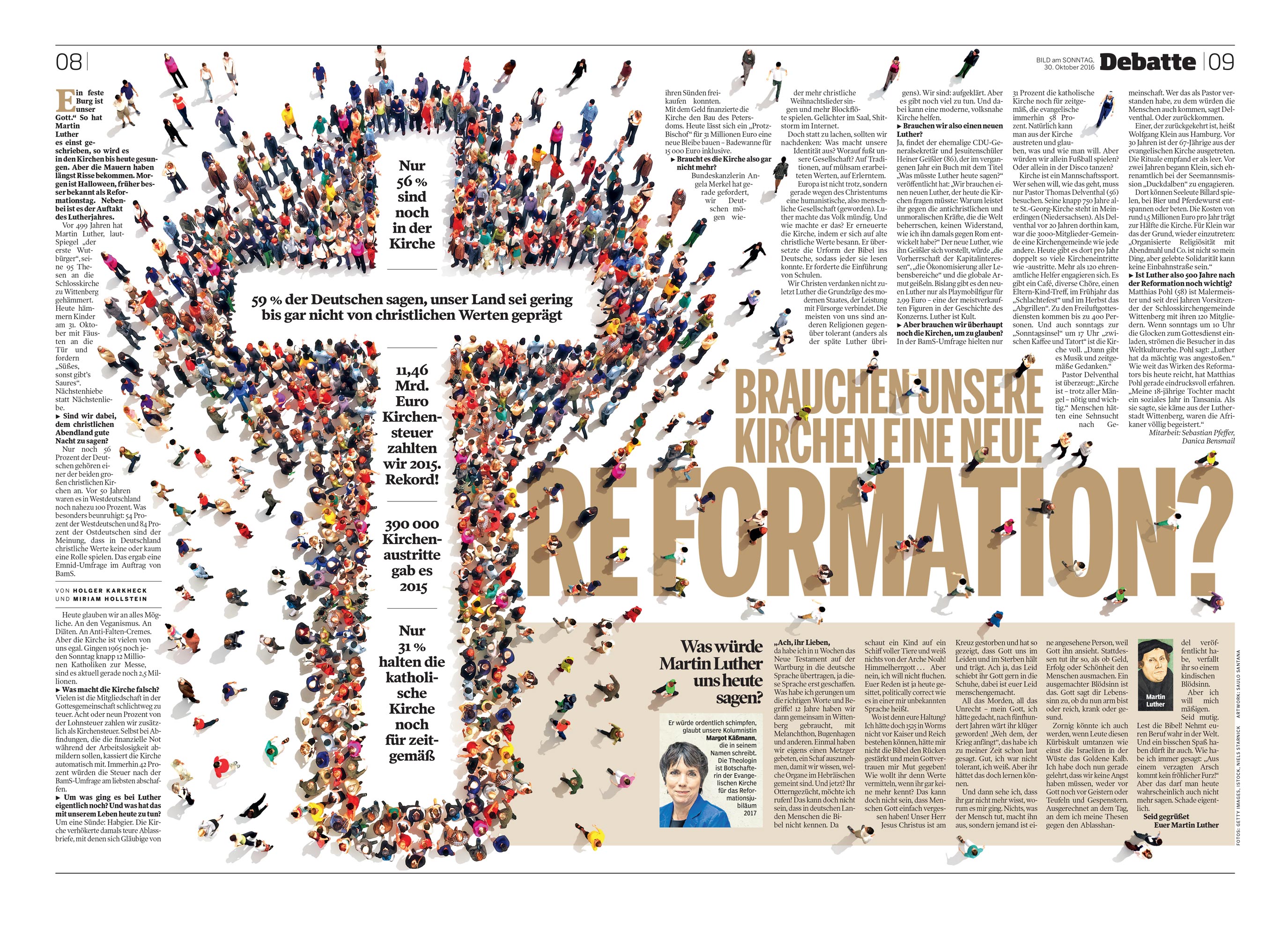 Category: Opinion Design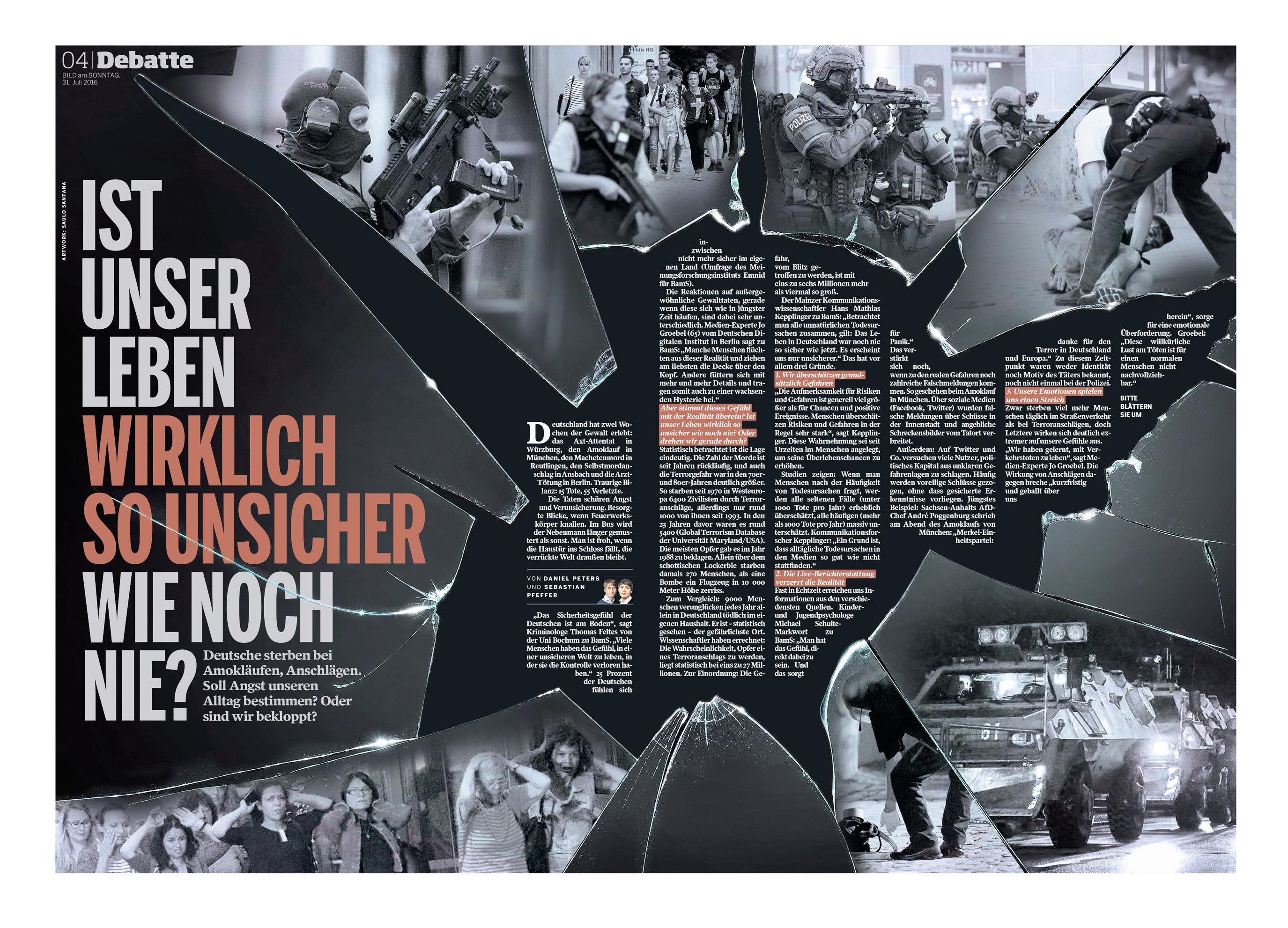 Category: News Design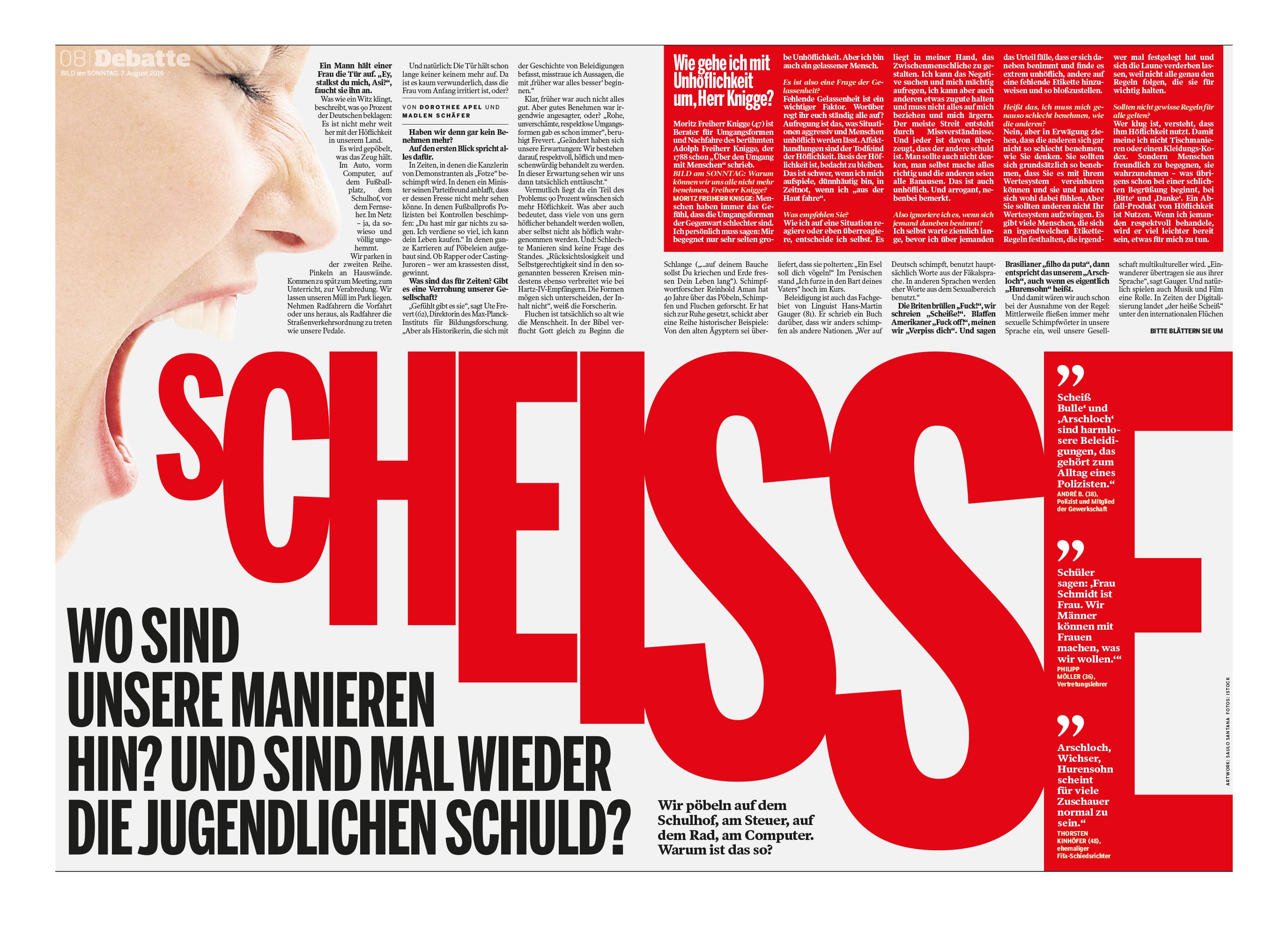 Category: Breaking News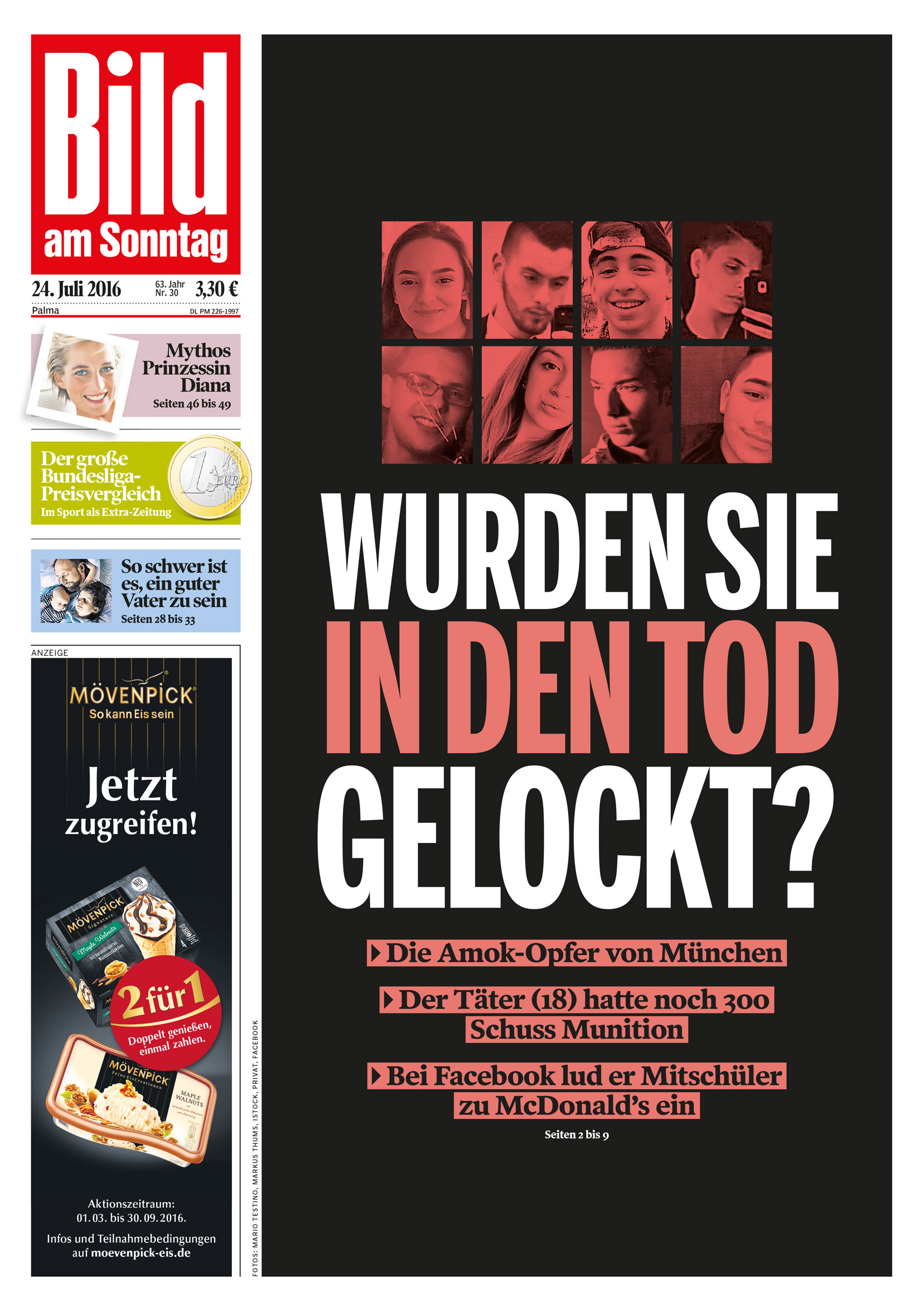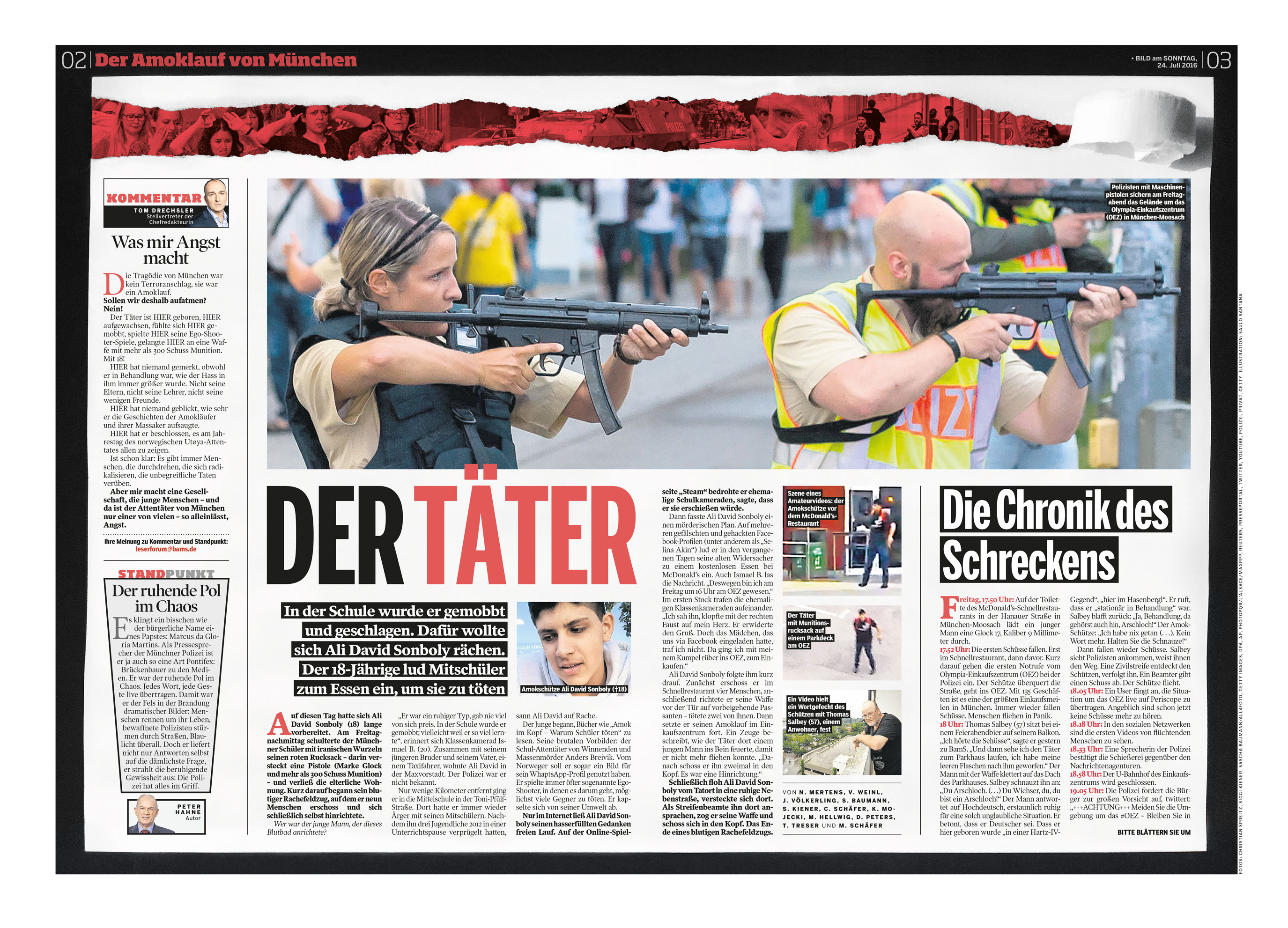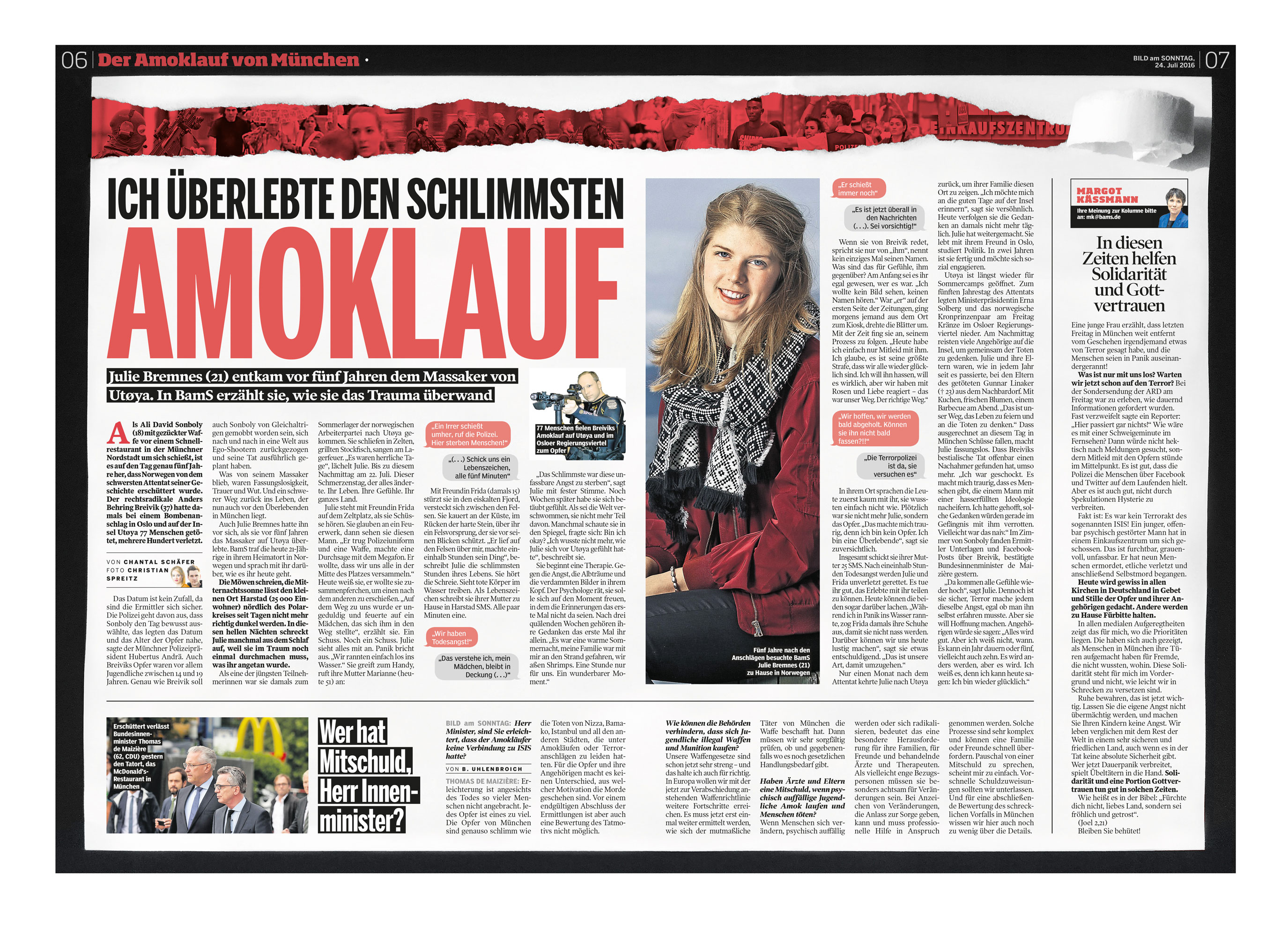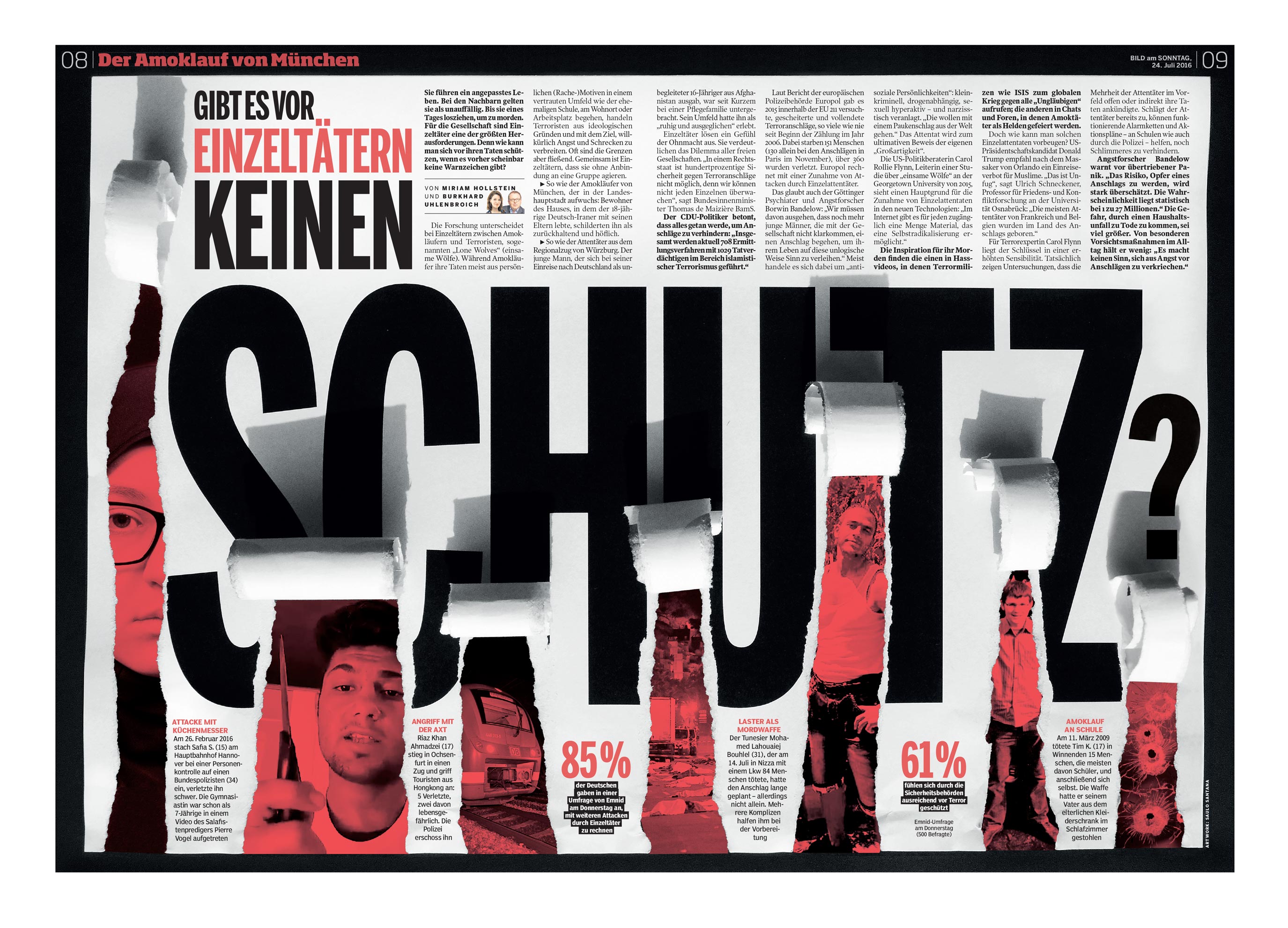 Category: News Design and Opinion Design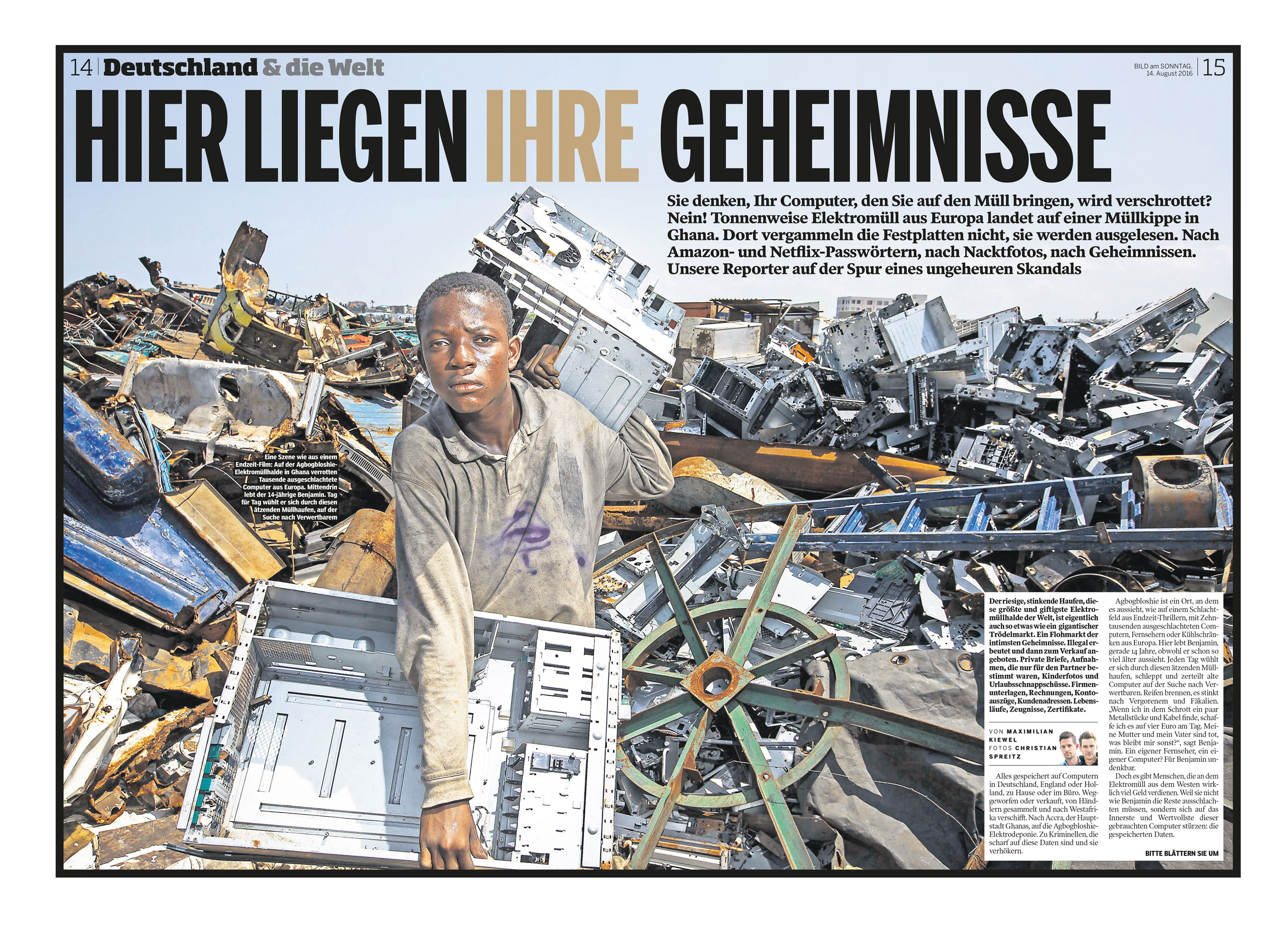 Category: Photography