New year, new format, new logo, new design for The Guardian
The Guardian has changed more than the format (now tabloid).
I was always a big fan of The Guardians design and when I saw the front page of today, the 15th January edition, I also saw that the traditional logo was gone too. But the familiar navigation colors were still there.
I do not know if I can get used to it. Such a strong identity. I tend to still prefer the older logo, by the identity and how it separated Guardian from newspapers everywhere.
Redesigns should be an evolution for the better. I see a great improvement in navigation and usability in the online platform. But I did not understand the changes in the identity (the older logo, for example, would fit perfect in the new smaller format) and some changes on print. It will be interesting to see how readers react to it.
See below the old Guardian logo and format, with its deep blue background and the new tabloid format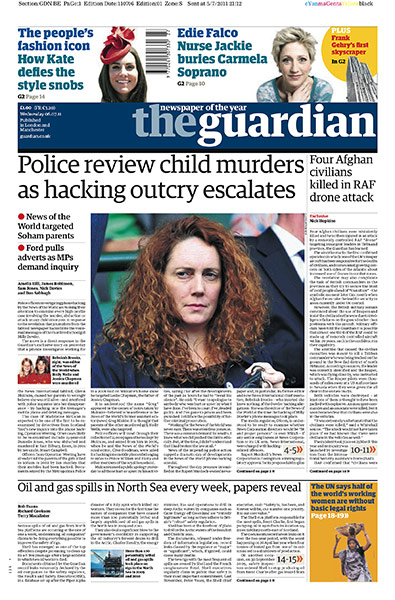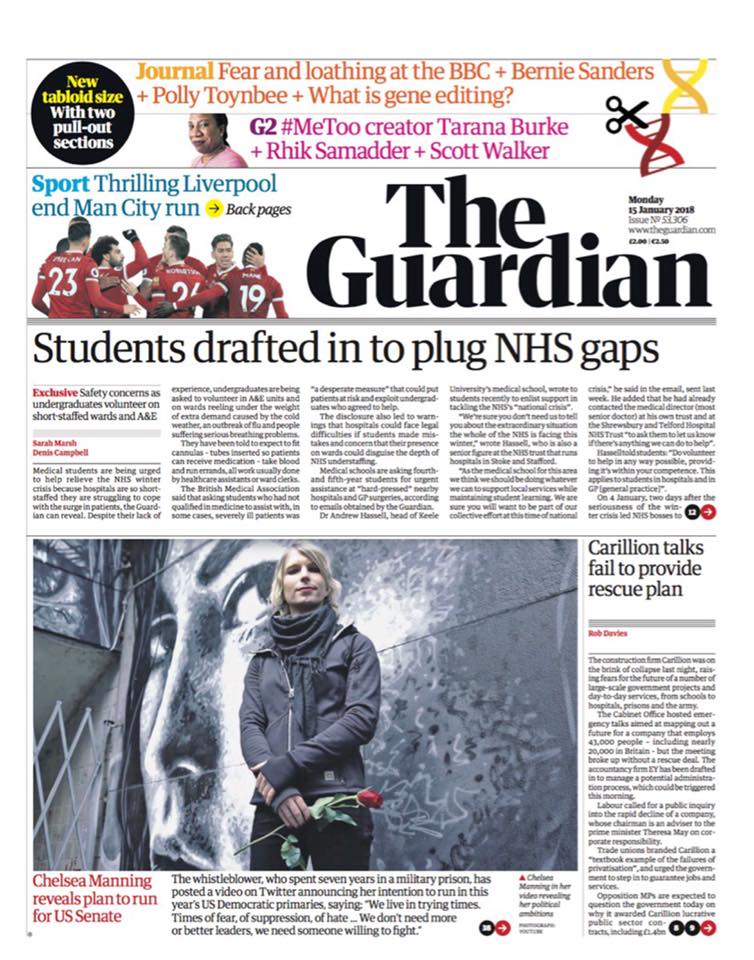 And here is how new brand appears on the newspaper's website: