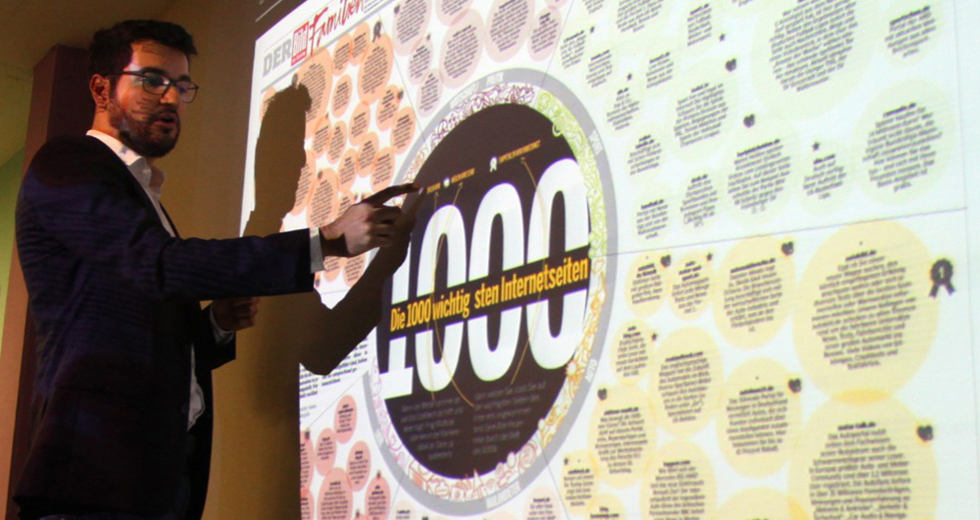 The workshop provides participants with the theoretical background and practical skills. Step by step, the project phases will be approached through a real experience: filter of information, discernment of patterns and representation of the information/story in way that provide the reader meaningful visual knowledge and revealing new meanings.
These steps contribute to the improvement and enhancement of the way we think and tell stories in a publication, creating a narrative language where the content and visuals coexist and work cohesively together to deliver a result that is digestible, informative, and not only enhances the overall quality of the story, but brings the reader the right emotional reaction that is expected.
During the workshop, Saulo Santana, who in the past 10 years have collaborated to more than 30 newspapers and magazines around the world, and is currently Art Director of Bild am Sonntag (biggest sunday newspaper in Europe), will give an insight of how designers, as visual journalists, can develop solutions to contextualize information that simultaneously inspire, inform and entertain the reader.
The workshop takes place in newsrooms and universities, where it is adapted according to the needs and level of each attendants.
For more informations: contact@saulosantana.com
Where is Saulo? (speaking engagements, workshops, consulting projects, trips)
2018: Zurich – Montet – Hamburg – New York – Vienna – Fortaleza – Milano – 
Buenos Aires – Florence – Rio de Janeiro
2017: Berlin - Florence - Cologne - Charlotte - Belgrad - Vienna - Natal - 
Orlando - Hamburg - Paris - Rio de Janeiro