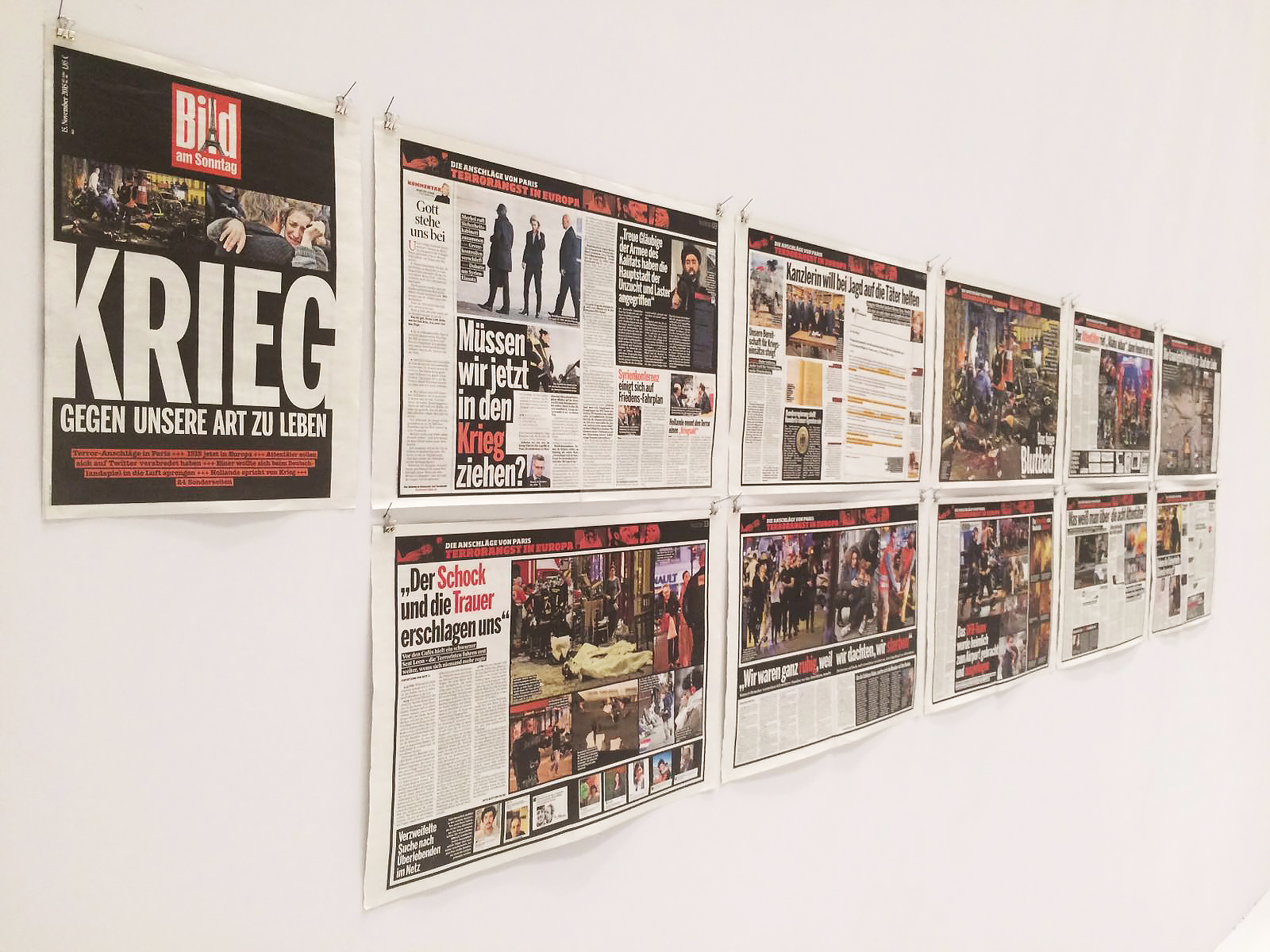 (photo form the Award gallery in Hamburg, Germany)
And October starts with good news! Happy to win 2 awards at the Lead Awards in Germany with Bild am Sonntag.
One award, with the special section of the 60th Anniversary of the newspaper, where we showed 60 covers from the last 60 years. The other, with 22 pages of breaking news, when the sad and unbelievable terrorist attacks happened in Paris.
The first, a celebration of journalism. The second, visual journalism in its essence, on the limit of deadline.
"60 years of Bild am Sonntag"
(check here the "making of" this cover)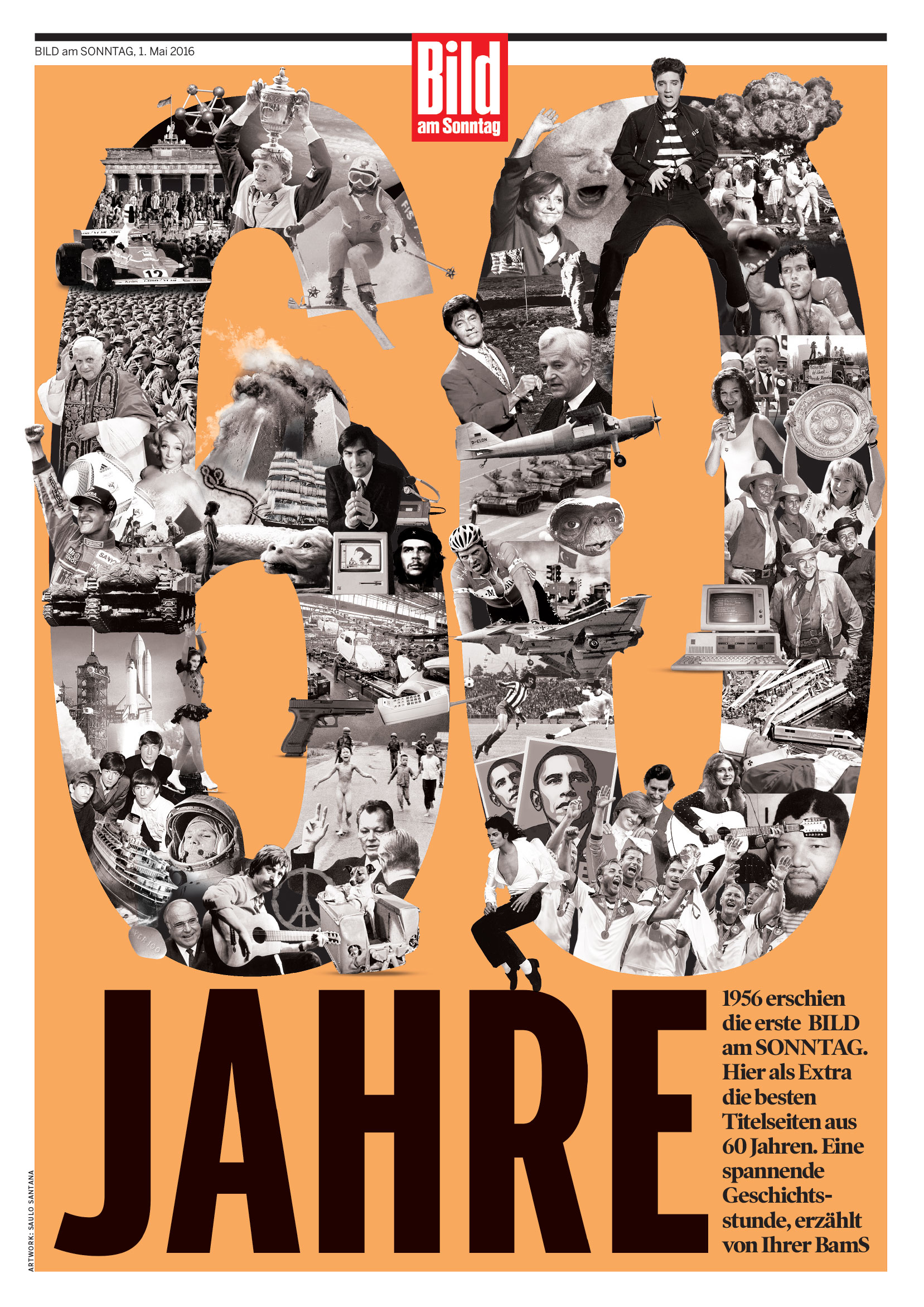 "War against our way of living"