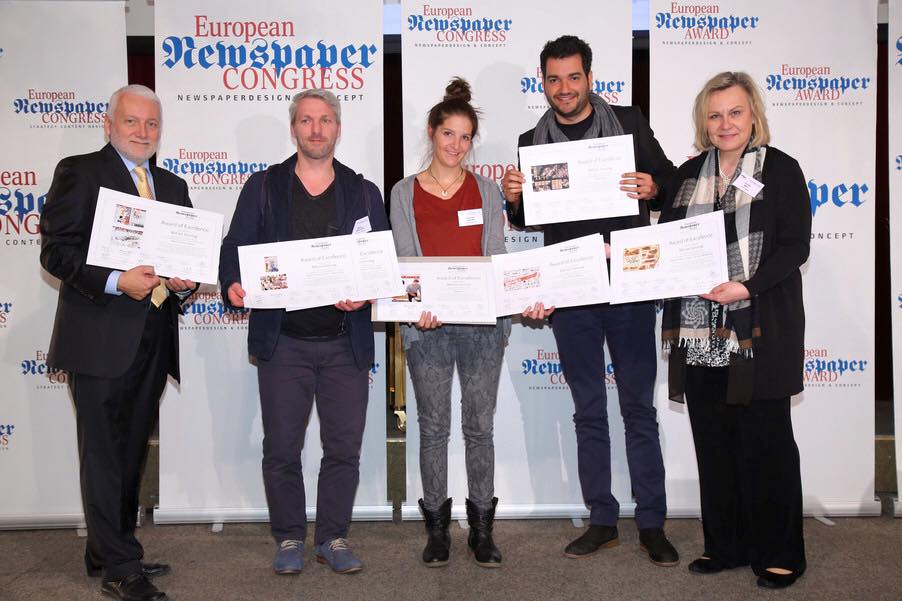 This week I joined the European Newspaper Congress in Vienna. Interesting talks and discussions. From all, I kept one quote in my mind (don't remember who really said it):
"focus on what you are good at"
For me this is the message for all publishing houses when thinking about reinvent theirselves.
In the end of the congress there was the Award Ceremony. Happy to be awarded with 9 Awards.
(On the photo Norbert Küpper, from my team: Marco Bratch (Sport Managing Editor) and Madeleine Jarling (Layout Chief), and Annette Milz).