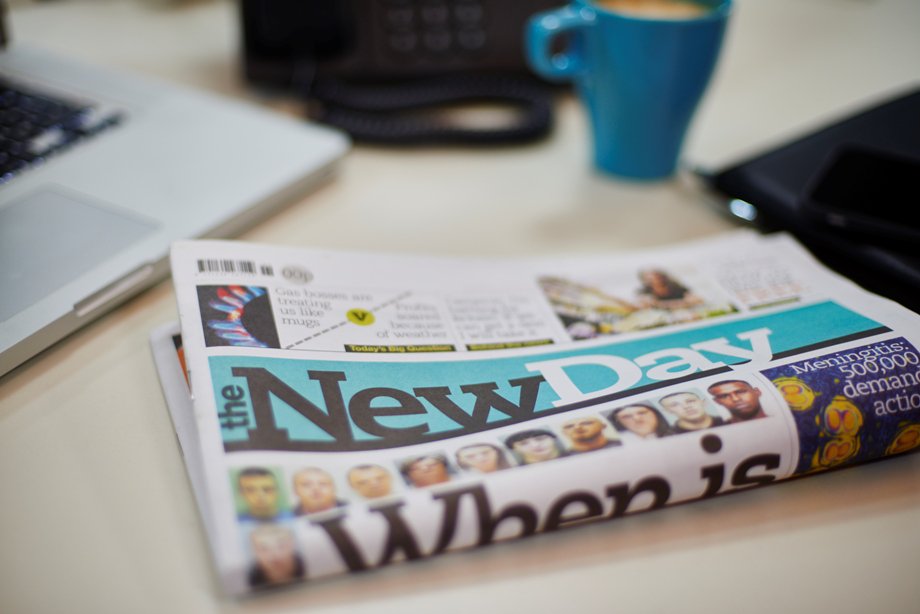 The UK's first new national newspaper for 30 years launches next week (29 February).
After the well designed Independent announces that will end its printed edition and go online only, this is an exciting news.
Editor Alison Phillips said "readers only have 30 minutes" and the paper would provide "what they need to know".
I like what she says. This doesn't mean ignoring online (as the new publication won't have any online version), but making a newspaper which reflects and understands that.
I wish long life to 'NewDay'! I will be watching with great expectation.
Read more:
http://www.huffingtonpost.co.uk/2016/02/22/the-new-day-newspaper_n_9288248.html