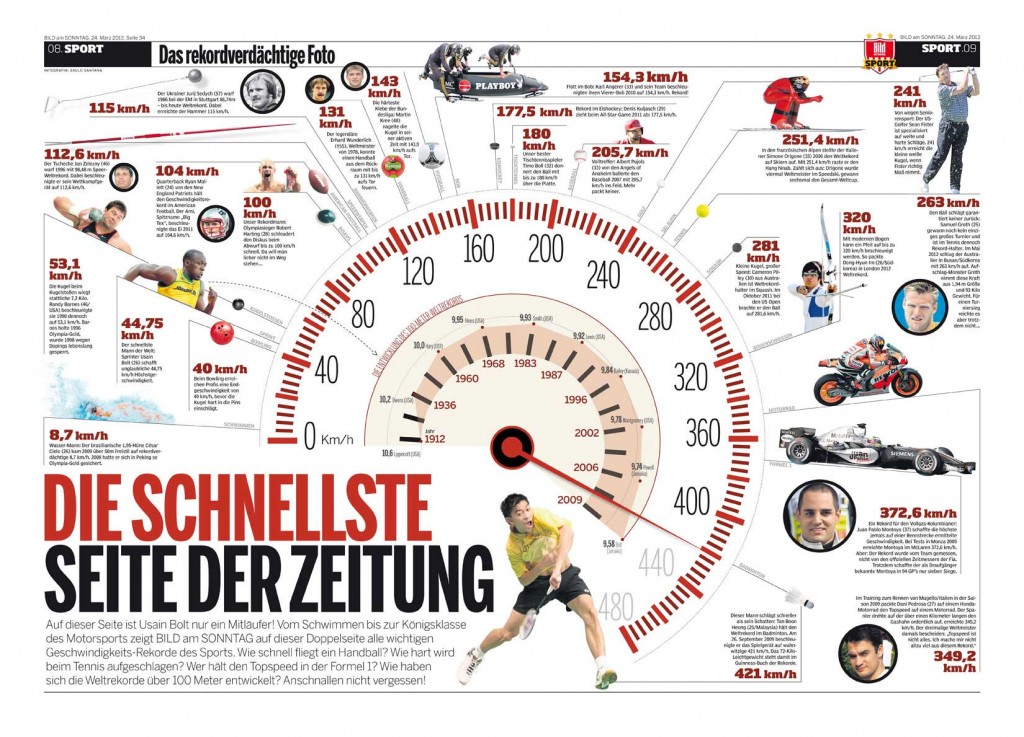 After some weeks without posting, I am back here with some motivating news: I got an award by ADC Germany, with a page published in Bild am Sonntag, comparing the fastest sports in the world (page above).
But the reason of the weeks without posting here in the blog, was despite of some deserved vacations, I was working in the last months in the amazing relaunch for Auto Bild magazine (german car publication and one of the biggest in the world in its segment).
In the next days I will show the process , details and result of this project that I was honored to take part.