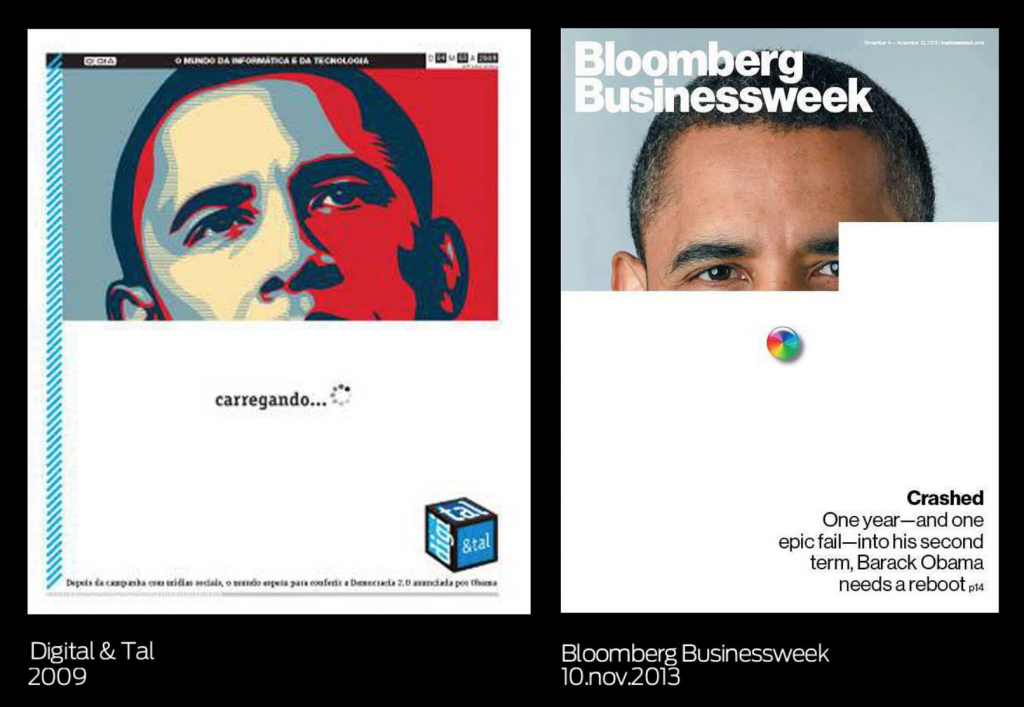 Since last year I get many emails from people asking me my opinion about it.
On the left, a cover that I did in 2009 for the magazine Digital&Tal from Brazil (awarded by the SND in New York on that year), and on the right, a cover done some months ago by the BBWeek.
Answering the emails:  I am not an artist who ask for the rights of a piece, I am a visual journalist. I just tell stories. (and if we get copied? – what is not even possible to say –  relax, let it be).
"A wise man will always allow a fool to rob him of ideas without yelling "Thief."
If he is wise he has not been impoverished.
Nor has the fool been enriched.
The thief flatters us by stealing."
― Ben Hecht, A Child of the Century