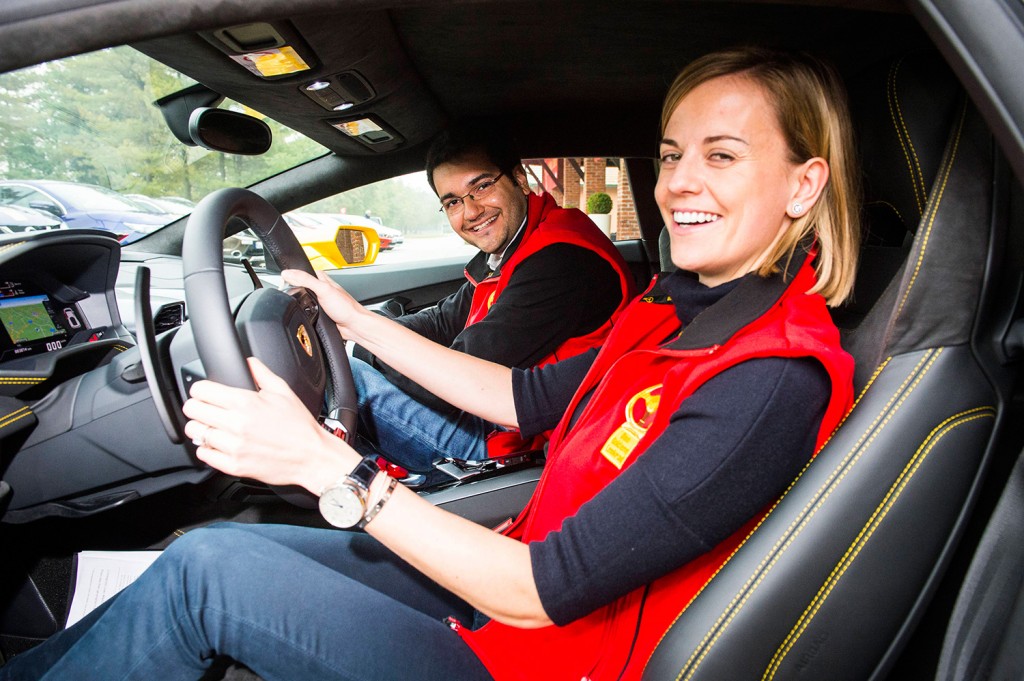 This week I was in the north of Italy as a Judge for "Das goldenes Lenkrad" (one of the must important awards in the car industry in Europe) in the category design.
My first bachelor graduation was Industrial Design. And looking to all those beautiful lines from so many different cars that are coming out in the industry, reminded me 2 things from the time I was still a student:
"Design must fulfill dreams and desires".
There is a role for emotions.
In reality, what applies to EVERY area where you see design playing a roll (from a car to a newspaper), what best define it for me, is what once Milton Glaser said: "here are three responses to a piece of design – yes, no, and WOW! Wow is the one to aim for".
p.s: In the photo I am with Susie Wolff (Williams Formula 1 driver) after a great talk and a very fun ride in a Lamborghini.
photo by Niels Starnick