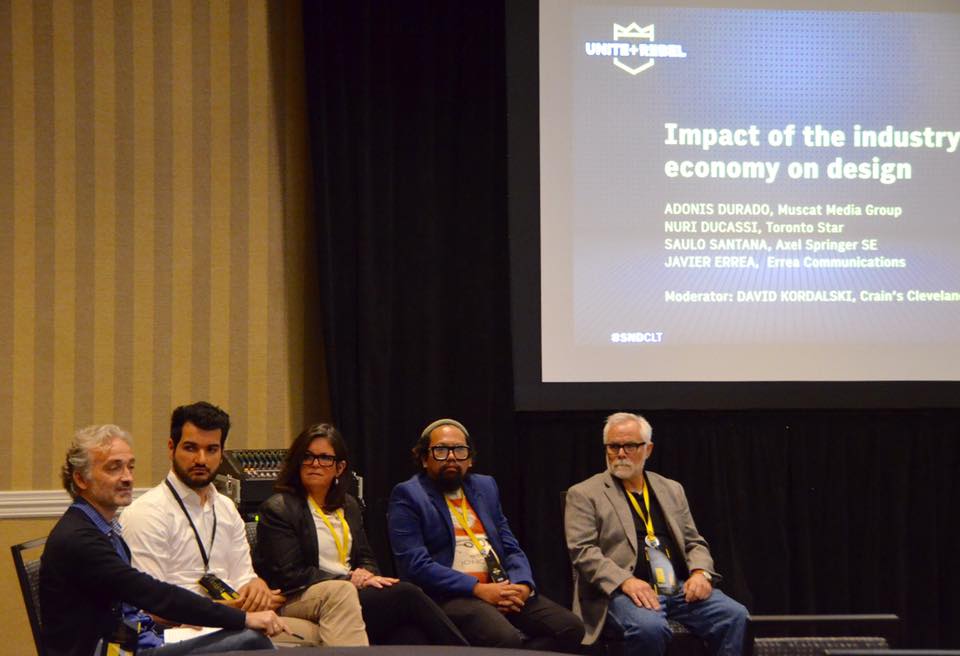 This week I participated as a speaker in a panel discussion at the 39th SND Annual Workshop & Exhibition in Charlotte, USA, about the impact of the industry economy on news design.
Participating in the discussion with me was Adonis Durado (Muscat Media Group), Nuri Ducassi (Toronto Star), Javier Errea and David Kordalski (Crain's Cleveland), exposing the different realities of visual journalism in different parts of the world.
I highlight here one of the most interesting points raised in the end by Javier, exposing the need nowadays, when we have so much visual innovation, to return and don't forget the basis and foundation of journalism that is and should always be our guide.