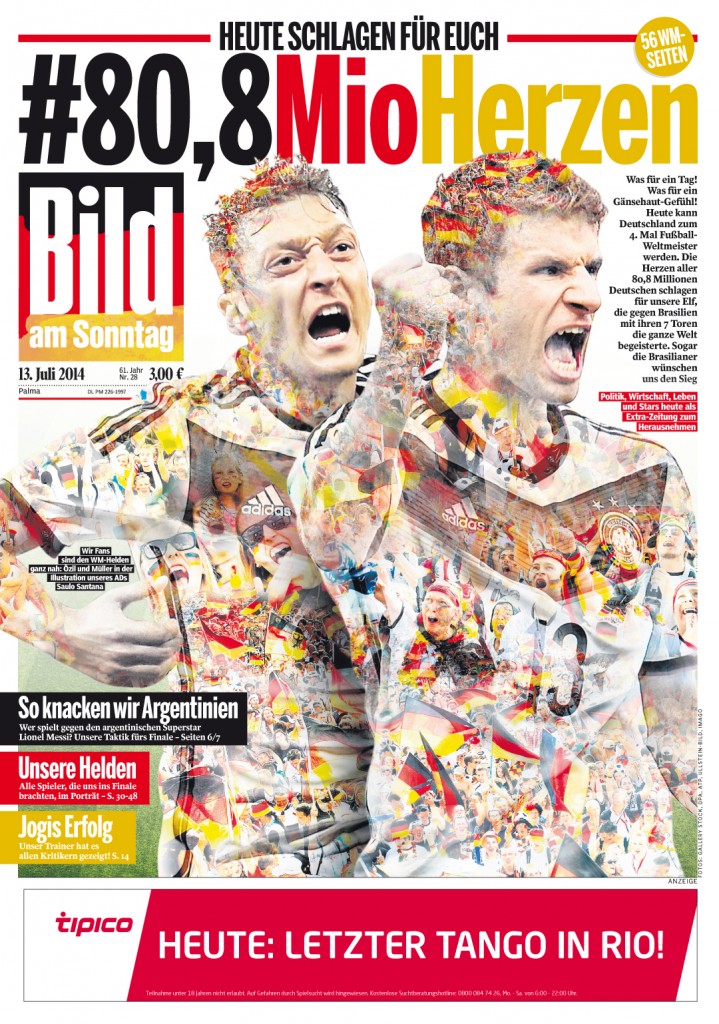 In the beginning of this week I was in Brazil, to watch in the stadium a historical day in World Cups. A sad day for Brazilians, like me, and a unforgettable day for germans and all soccer fans.
Back in Germany, this Sunday is the final. And this is the cover I did for Bild am Sonntag for the big day. The headline says: "Today 80,8 Million hearts beats for you" (german team).
Viel glück, Deutschland!